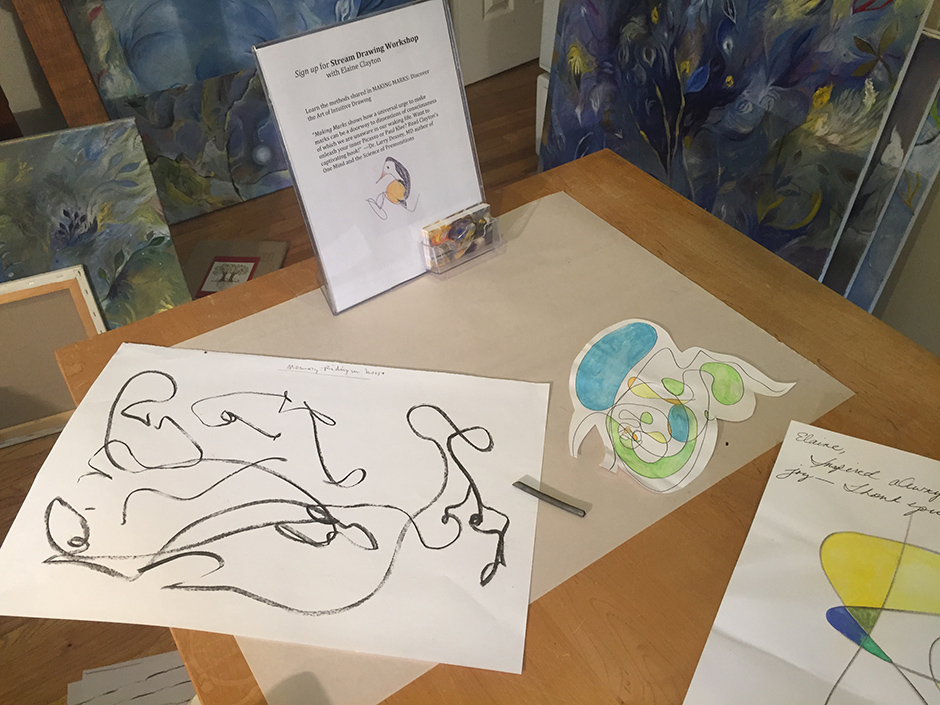 I am offering one-on-one and small group stream drawing workshops for adults and children at my studio. Contact me here on this site to schedule your ultra-fun, relaxing, magical and surprising stream drawing time with me. I look forward to seeing you at Cottage Studio!
Sketching on the Saugutuck: Later in the summer I will return to Westport Public Library for the 6th summer in a row! Sign up for this lovely drawing event by contacting the Westport Public Library.
In the fall, I'll be teaching workshops at wellness centers and through Westport Continuing Education and will post more info on that soon!