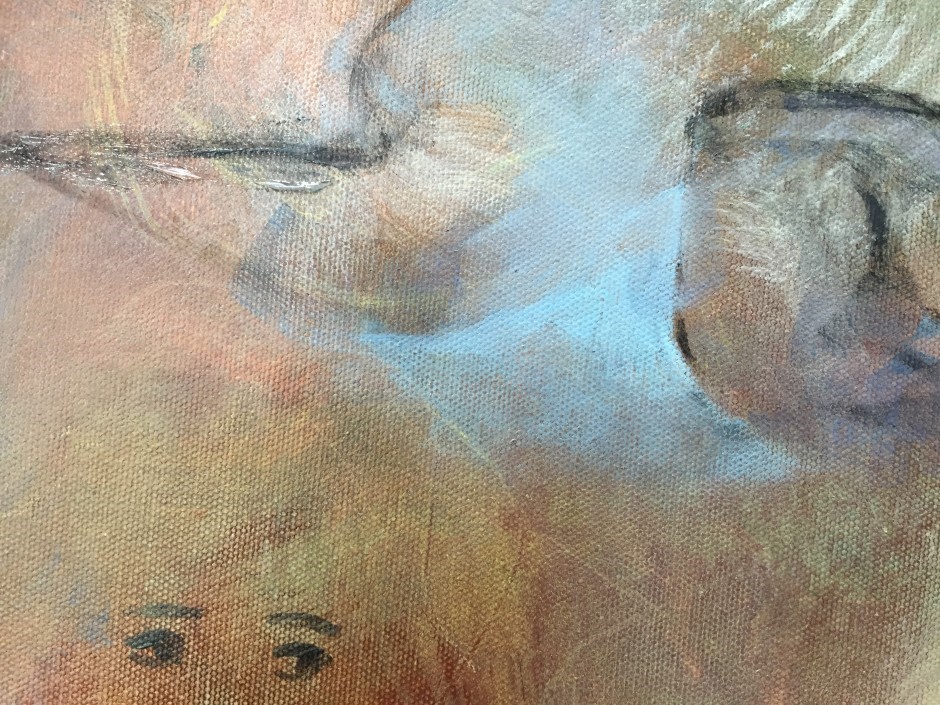 Detail of a recent painting/ Elaine Clayton copyright 2016
As long as we have a feeling stir within the heart, which reminds us that we are not separate from those others we encounter, there is a chance for goodness, wholeness, deep love. Empathy is the act of perceiving the feelings of others as one's own.
If we are not separate in truth, and are One in that we are all created in the image of the One God, the Great Creator, then it all makes sense to me. It is why a very old knowing was communicated and holds true: Treat others as you would like to be treated. Don't do things to people you would not like to have done to you.
Life seems to teach us that when we do things that harm others, we get it back, in some form. This then teaches us how it feels to have been "the other person" and then we feel within ourselves that Oneness we were not conscious of before.
I see life as a kind of wild ride where we gain consciousness bit by bit, or sometimes through tragedy or crisis, through our own actions and because of the actions of others. What else is there? I'd rather be curious about others, and ask myself many times a day, "What would it feel like to be that person right now?"
And then to choose to be kind, loving, generous.
Get MAKING MARKS: Discover the Art of Intuitive Drawing and enjoy strengthening your empathic curiosity!