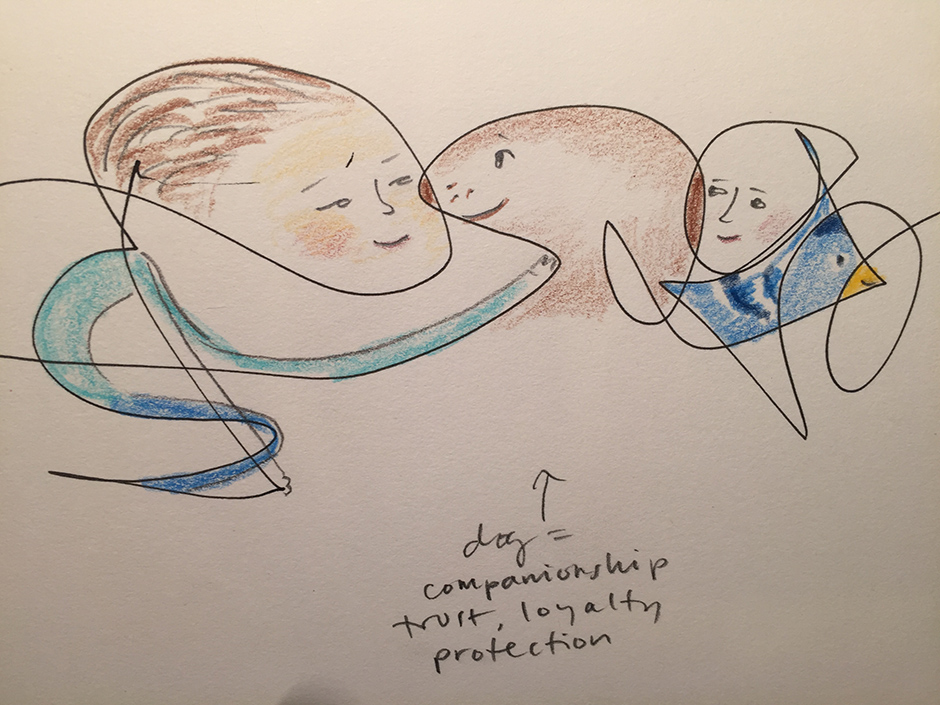 Is there an animal you especially relate to? When my kids were little, I related to bears because mother bears are so protective of their young. I have always been completely enthralled with bald eagles. I love horses. And lions. And…
Try doing a stream drawing and see what animal pops up. This morning, I got dog (and I featured this drawing in today's newsletter–please subscribe to receive the images I send out with the intention to inspire, support and celebrate you/me on our life's crazy, wild ride). Dog symbolizes trust, loyalty, unconditional love and companionship. Who is worthy of my trust? Am I trustworthy?
Oh–and a blue jay showed up–I love them. They're fierce birds, aren't they? I have to look up meanings for blue jay. If you know, let me know!