"Elaine is the most gifted intuitive I've had the honor of working with. She not only has advanced skills that reach beyond, she eloquently expresses all that she senses and visualizes, focusing on your understanding. I was not only self assured in the guidance I was receiving, I was amazed at the level in which I was heightened. Elaine is an extraordinary artist of the intuitive arts."—G.E.
Use the contact form to schedule a private Intuitive Reading with Elaine Clayton.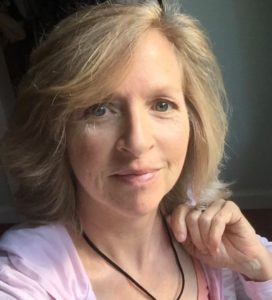 About the word "psychic"—often people tell me they're skeptical and I say, "GOOD, that's smart!" Be questioning of psychics or anyone else you seek out for support in that you never want to turn over your personal empowerment to another, you want to be strong and fully intent. So yes, be thorough–but do not be closed to your ability to develop your own intuitive intelligence. You have both rational/logical processing and intuitive/empathic sensing–both are valid and why use only part of your brain? We were conditioned to shut this part of ourselves off, for example, just because nobody ever asked you in school how you were feeling or much encouraged you to feel empathy for your peers, doesn't mean it's too late to be in touch and develop your awareness of emotional genius now. Use your intuitive sensing in harmony with your reasoning and you'll see how terrifically things can turn out in life due to this alignment with the total self.
Over the years of doing intuitive readings, I have developed a personal method of intuiting that involves visual imagery and drawing called, Intuitive Stream Drawing Readings. I begin each reading with an Intuitive Stream Drawing (in my new book MAKING MARKS, (Simon and Schuster/Beyond Words) I share this intuitive method so others can learn to use it). Opening the meditation/intuitive reading using this visual-intuitive method has been an extraordinary, powerful experience for me and those I read for. I spend at least one half hour meditating in honor of each client prior to the reading.
I am a medium. I am clairvoyant, clairaudient, and have premonitions through dreams and graphic visions. Intuition is about leading with the heart, and I believe we all have these abilities but are encouraged by the world around us from very early on to ignore our heartfelt guidance, or "quiet knowing." I do readings to help empower individuals to connect with their own intuitive process and intelligence. It is important to love and connect to others, however we cannot be strong and truly advocate for ourselves or others until we strengthen our quiet knowing, our intuitive intelligence, through life situations.
My philosophy and practice is not fear-based, it is about being empowered, using intuitive intelligence and empathy to see how even the hardest situations in life can lead us to better places and experiences. We create our future in many ways, and so the past helps shape us so we know what we want. I specialize in Intuitive Stream Drawing Readings and Spirit Paintings because for me, intuition is creative life force energy; this is how I've developed as an artist and an intuitive reader.
I do readings with people who wish to seek and understand their inner knowing, through the use of prayer, visions and mediumship. I offer this as a form of healing. I believe that as we learn to see our way, we learn to heal ourselves and solve any problem in our lives. We will always have challenges in this earth life, yet there is great joy in coming through difficult life situations renewed and wiser, stronger and better. Becoming aware is not only life enhancing, it is fun and freeing—we deserve to love, to live in light and to enjoy our days. We co-create with God and can thrive, creating life as we wish it to be.
$110.00 / one-hour session by phone or in person in Connecticut
Click here to schedule a reading. You must be 18 or older to schedule a reading.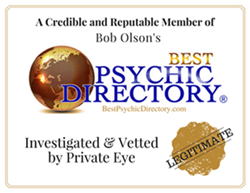 I am a member of Best Psychic Directory, you can find my listing here.
"I can not begin to express, how impressed I am with Elaine's gift! She is a very kind and giving, with her time. I felt lightness and good heartedness, coming thru the phone. She is such the "real deal"!! Wish everyone could experience her gift! Thank you so much Elaine. The best and most accurate reading, for me, ever." —E. Smith
"I've had a situation going on for a couple of years and she knew everything without me having to tell her. She was right on the money! She gave me the last piece of the puzzle and the most important piece! Wow! So amazing! I would not hesitate to have another reading with her in the future." —D. Holt